This site is supported by affiliate advertising. Which means we may earn some money if you click the product links. Thanks for your support!
You might have noticed chewed edges, shredded paper, a terrible smell, or just a dead battery. Any or all of these can be signs of rodents in your car. Rodents are a problem anywhere but especially in a vehicle motoring down the highway. If there is even the slightest chance of a rodent in your car or truck then you need to find the best under the hood rodent repeller, and fast!
A quick search for under the hood rodent repeller comes up with everything from flashing lights, ultrasonic pulses, essential oil mixes, and even good ole fashion traps. Considering the conflicting choices what's a beleaguered driver to? Take a deep breath (but not in your car if thats where the rodents are!) and in a few minutes you'll have everything you need to make an informed choice on the best under the hood rodent repeller.
Under the Hood Sonic Rodent Repellers
The internet seems to abound with sonic pest repellents. In general the devices emit a frequency too high for humans to hear, but supposedly able to make rodents and other pests nervous and scared. However if you dig a bit and visit the manufacturer's website its very difficult to find independent research proving the devices work as described.
Under the Hood Sonic Rodent Repeller Research
Many of the under the hood sonic rodent repellers are based on research where sound was an effective repeller in specific situations. Going even deeper into the research you'll find the sounds even have to vary according to species.
One of the earliest studies found that Canadian Geese could be scared away using a recorded goose alarm call. On the opposite end of the spectrum another group of scientists were able to attract mosquitoes to traps using sound. In both of these tests the sounds were customized to the animal species rather than just an 'ultrasonic' sound.
Plugging in an under the hood rodent repeller and chasing away unwanted pests and mice is certainly appealing, but there is scant evidence to back up the claims of most retail devices. This dosnt mean that a sonic under the hood rodent repeller will never be made. Just be careful to check the return policy before placing your order or use an ole fashion snap trap. While the evidence of sonic repellents workings on most animals is debatable there is evidence for chemical based rodent repellents.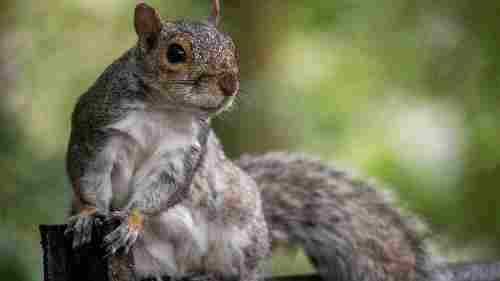 Chemical Based Rodent Repellents
During a scientific study in 2014 researchers evaluated if eucalyptus oil was an effective rodent repellent. They used 5%, 10%, and 20% concentrations of eucalyptus oil applied to a food source to see if it deterred rodents. The 5 and 10 percent concentrations were the most effective when applied each day. The researchers applied the eucalyptus oil directly on the surfaces where mice walked. Bringing the rodent into direct contact with the oil was key to repelling the rodent.
If you still want to try out a sonic rodent repellent checkout this sonic rodent repellent video. This might be all you need for the best under the hood rodent repeller.
You might also be interested in "How to Trap Fruit Flies and Gnats"? or "Thermcell MR300 vs MR450"?